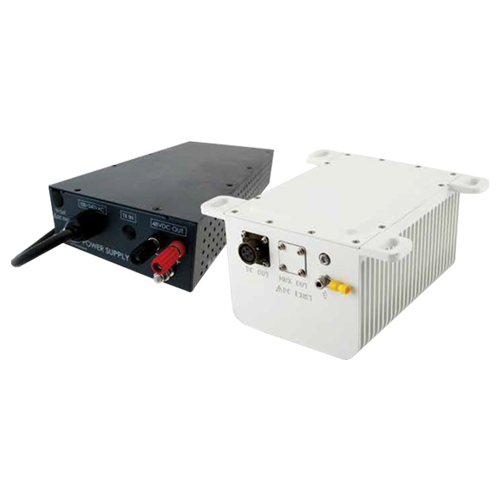 Power Supply Agilis Power Supply Unit APS
Contact Us For Pricing
Compact power supplies for all Agilis BUCs
Available in both indoor and outdoor solution
Wide AC input range (115VAC to 230VAC)
Complies with EMI/EMC standard
Wide operating temperature range -40ºC to +60ºC for outdoor PSU
Extremely reliable

Overview
Agilis APS Series Power Supply Unit (PSU) is high reliability standard switching power supply for Agilis Block-Up Converter (BUC).
The APS series PSU is a compact and reliable AC to DC switching power supply. This PSU is housed in a compact metal housing with LED indication. This PSU series comes in 3 ranges of power rating with a maximum power rating of 400W. The APS series is available in both indoor and outdoor package
Our PSU are designed to exceed the rigorous quality and performance requirements of today's leading-edge communications solution.
Details
Compact power supplies for all Agilis BUCs
Available in both indoor and outdoor solution
Wide AC input range (115VAC to 230VAC)
Complies with EMI/EMC standard
Wide operating temperature range -40ºC to +60ºC for outdoor PSU
Extremely reliable
High power efficiency
Low ripple output voltage
Waterproof with IP65 standard for outdoor PSU
LED indicator for PSU status
Quote Request - Power Supply Agilis Power Supply Unit APS
---