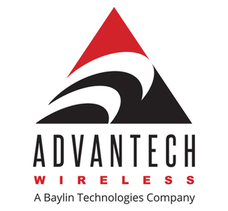 Featured Advantech Products
---
Cascade-Line Ku-Band GaAs SSPA BUC

Contact Us For Pricing

Available in AC
Up to 125W of Linear power
Built-in monitoring of critical parameters such as: RF power detection,
---
About Advantech Wireless
Advantech Wireless is the leading wireless broadband communications solution provider for Commercial, Critical Infrastructure & Government and Military clients. Their smarter solutions give clients the freedom reach farther, to achieve reliable connectivity anywhere in the world, and accomplish critical missions of global significance.
Advantech Wireless designs turnkey terrestrial and satellite communications solutions that maximize performance and minimize operational costs, all with uncompromising quality. Advantech Wireless has a customized approach with award-winning R&D and innovative engineering that empowers you to achieve excellence in communication, while you experience reduced CAPEX and OPEX overall.
SATCOM Services sells Advantech Wireless Block Converters, Down Converters, Up Converters, and Up/Down Converters and Redundancy Kits. Use our filters below to help narrow down the product type and frequencies that you need when searching.
SATCOM Services is a master distributor of Advantech Wireless products