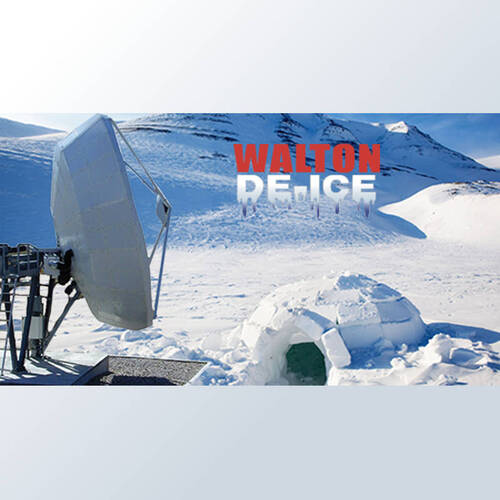 DS-4 De-Ice Controller - Walton DS-4 Rain/Snow Sensor/Controller
The DS-4 Automatic local Control Unit operates by detecting temperature through a thermistor and precipitation using a moisture sensor. These signals are then supplied to the microcontroller, which willactivate your de-icing system. The DS-4 Controller can be powered by either 110-120 VAC or 200-240 VAC 50/60 Hz power.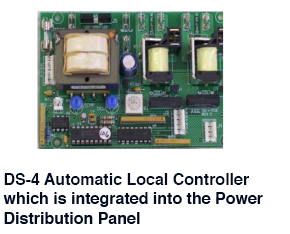 Features
Automatic Activation Lowers De-icing Operational Costs
Reliable Rain and Snow Detection
Field Strap for 100-120/200-240 VAC Operation
Replaceable Precipitation Sensor
16 Different Functions
Easy Installation and Full Access to Electronics
Adjustable Temperature Trigger Point
Adjustable Delay Off Cycle
Selectable Low Temperature Cutoff
---
DP-7EX De-Ice Controller

The DP-7EX is mounted on a 1.75" X 19" standard, single rack mount panel. The black powder finish assures high indicator visibility, even from a long distance. Termination of the cabling from the local unit is easily made through the rear mounted terminal blocks on the back of the unit. All connections to the unit are clearly marked on the rear of the panel to simplify installation. A de-pluggable terminal block for interface also makes swap-out a snap. Control Leads going to the DS-4 Local Control/Sensor are optoisolated in order to improve noise immunity, reduce ground loop problems, and provide circuit protection. This also allows the DP-7EX to be mounted up to 1200 feet away from the Local (DS-4) Control/Sensor. Dry contact I/O for customer monitor and control equipment is also provided for monitoring the status of the deicing system along with allowing full remote Manual On activation, no matter what position the DP-7EX control Switch is in. A panel indicator will show a remote M&C Manual On command.
Features
Inexpensive Assurance of Proper De-icing Operation
Full Remote Control for Testing
100-120VAC Standard, 200-240 VAC Optional
Controls can be located up to 1200 Feet from the Local Antenna De-ice Controls
Stand or High Density Configurations Available
The DP-7EX remote control/status display panels coupled with the DS-4 provides a low cost method to remotely monitor and control your De-icing System The DP-7EX provides basic De-ice on Status for the de-icing system, along with Manual on, Automatic, and Standby control capabilities. The DP-7EX also allows monitoring thermal switches, on up to eight antenna points, to confirm that heat is being applied where required.
Quote Request - Walton De-Ice DS-4 De-Ice Controller
---