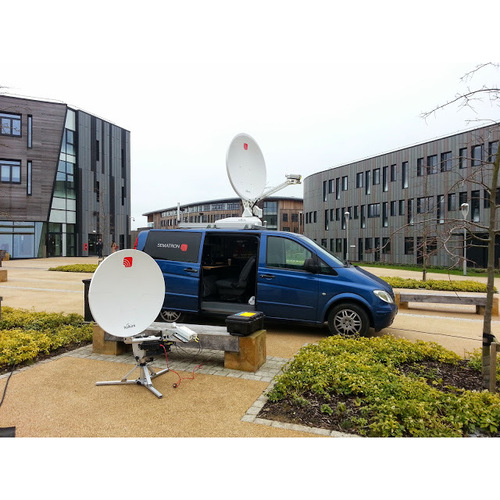 VM120 Ka - 1.2m Ka-Band Vehicle Mount
The VM120D is the latest VSAT antenna from Holkirk (a Sematron Company). It incorporates all the normal attention to detail and design that you expect from a Holkirk solution.
With interchangeable transceiver options for Ka-Band and Ku-Bands, the VM120D is a high quality antenna that will allow multiple accesses to both HTS satellite networks and traditional uplink services.
Compact
The VM antenna is a high quality roof mount system which encompasses the drive control, positioning hardware and amplifier into the antenna enclosure, making the system a robust standalone sub-assembly ready to install onto almost any vehicle.
Satellite Location
The VM120D is fitted with an integral GPS receiver, electronic compass and inclinometer feed-back. The antenna controller is mounted within the antenna structure with a separate DC power supply, and can be controlled from either a 1 RU 19" control, or via ethernet from any laptop computer
Ease of use
The system is simple to install, set up and use. Following relocation of the antenna, the system will rapidly, reliably and accurately locate and lock on to the designated traffic satellite within minutes.
Features
Ka / Ku-Band VSAT Antenna
1.2M SMC Antenna
3W or 4W Ka-Band / 5W Ku-Band
Compact & Robust
Simple Auto-Acquire Satellite Control
Quote Request - Holkirk VM120 Ka 1.2m Ka-Band Vehicle Mount
---