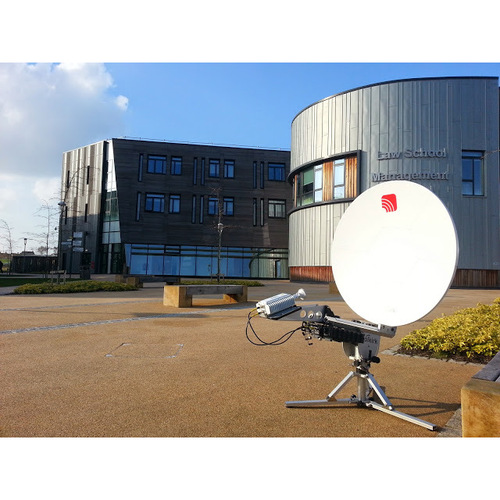 TP100 Ka - 1.0m Segmented Carbon Fibre Flyaway
The TP-100 Ka D is the latest in our range of ultra quick, deployable antenna systems.
It features a quick-change cartridge allowing it to accept either Avanti or Skyware Global transceivers which makes the system compatible with i-Direct, Viasat or Newtec modem platforms.
Complete with a pricing structure that delivers better value than traditional services the TP-100 Ka D can even support pre-booked and ad-hoc demands for service and bandwidth.
The unique, flexible design allows for not only multiple Ka band payloads but will also encompass traditional Ku band satellites.
This reconfigurable design includes a 1.0m carbon fibre reflector, a folding feed arm assembly, quick deploy tripod, integrated inclinometer and digital pointing aid, coarse and fine adjust on azimuth and elevation along with a 'no-tools' design philosophy which runs through all our designs.
Accessories
GPS Console Cable
L Band Cable Drum (25m)
ODU Modem
Sand Feet
MPAD 2 Pointing Aid
Quote Request - Holkirk TP100 Ka 1.0m Segmented Carbon Fibre Flyaway
---