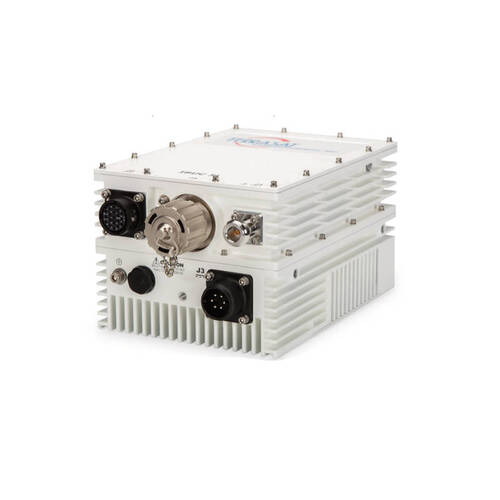 Ku-Band IBUC 3 - Compact Size Without the Compromise
The IBUC Advantage
All IBUCs are equipped with cutting - edge intelligent technology:
Highest quality & exacting performance guaranteed through individual unit testing over temperature
Superior linearity for maximum useable output power
Amplifier overdrive protection
User - selectable AGC /ALC for optimal performance & compatibility with modem adaptive coding
New high capacity microprocessor & extended M&C functions
Weatherized RJ45 Ethernet interface for
simplified connection
Ultimate Management & Control
Local Web Interface & NMS - Friendly SNMP
70 + User Configurable Thresholds & Alarms
Upgraded Event Log with 1,000 Sensor Readings
Performance Trend Analysis Tools & Statistical logs
Embedded Web Pages for Universal Web Browser Access
Applications
Specially designed for mobility, the IBUC 3 is a full - featured IBUC in a new, smaller & lighter package. An excellent fit with very small aperture or flat panel antennas where size & weight are key considerations.
Yet, all of the IBUC performance & manageability advantages remain. The included web interface enables terminal optimization during installation & provides a suite of trouble - shooting tools. An auto - ranging DC power supply is accessed via external power connector or IFL cable.
Options
High Stability Internal 10 MHz Reference with Auto - Detection
Two Factory Select Bands
Mounting Brackets
Optional Type N or F - Type Input Connectors
Handheld Terminal
Quote Request - Terrasat IBUC 3 8W-16W Ku-Band
---