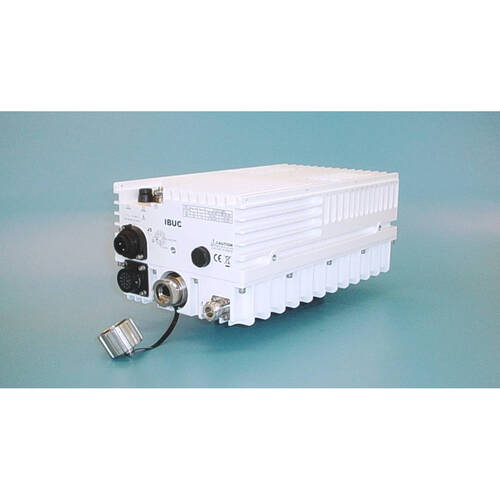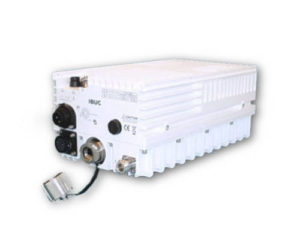 IBUC 2 Ka-band 5W-25W Overview
The latest evolution of the IBUC 2 Ka-band 5W-25W has all of the advanced features and reliability of the original IBUC in a new, more compact package.
IBUC 2 Ka-band 5W-25W offers significant benefits:
High performance in a compact, cost effective package
Simple design and installation
Simplified 1+1 configuration
New interfaces connect you to extensive M&C facilities for network management or local access. This powerful new M&C enables:
Trouble free commissioning with easy, point-and-click installation/configuration
Continuous verification of performance with time-stamped alarm history.
Simplified monitoring of terminal status
IBUC 2 Ka-band 5W-25W comes with a complete set of diagnostic tools including:
10 MHz input detector
Input voltage and current monitoring
Transmit L-band input level detector
Transmit RF output level detector
User configurable thresholds and alarms
Unique to the IBUC are internal AGC and ALC functions that satisfy demanding applications with stringent specifications.
IBUC Advantages
Integrated BUC/SSPA For higher performance and reliability. DC power can be supplied via IFL coax or separate DC connector for 5 W and 10 W models. All models available with integral AC power supply or separate DC power supply.
Internal 10MHz reference option automatically switches to internal reference when external reference is not detected. Embedded web pages provide management for small networks using any web browser. AGC or ALC circuits hold gain or output level constant. 30dB User-adjustable gain in 0.1 dB steps preserves modem dynamic range. 1+1 switching logic and drivers built into the IBUC eliminate expensive external switching controller.
Advanced user interfaces:
TCP/IP HTTP with embedded web pages via RJ-45 connector.
SNMP
TELNET through TCP/IP
FSK through TX IFL cable.
RS232/485 serial port.
Hand-held terminal
Quote Request - Terrasat IBUC 2 Ka-band 5W-25W
---