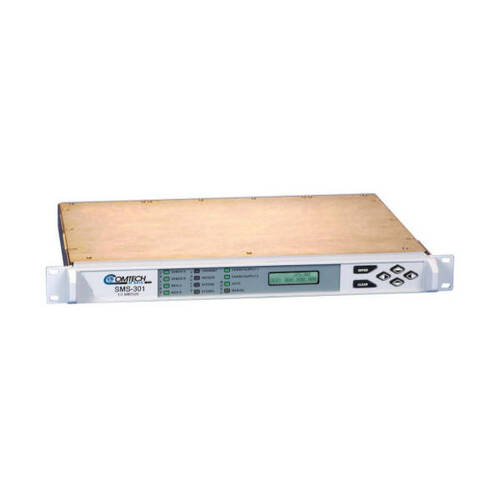 Overview
The SMS-301 is a fully programmable 1:1 protection switch providing complete redundancy for one prime and one backup modem. The SMS-301 switch is designed to operate with Comtech EF Data satellite modems and is a direct replacement for the SMS-651B 70/140 MHz Switch.
Programming the SMS-301 is accomplished through the front panel keyboard or the remote interface. Complete functionality control and monitoring of switch status and faults are easily accessed through the remote port connection.
The SMS-301 simultaneously switches data and IF paths, either independently or dependently. The switching type is selectable through the front panel or remote port, eliminating the need for firmware changes and allowing maximum in-use flexibility.
Details
Full feature monitor and control processor
Remote input for configuration and status
1:1 configuration
One rack unit (1RU) chassis
Quote Request - Comtech SMS-301 Modem Protection Switch
---