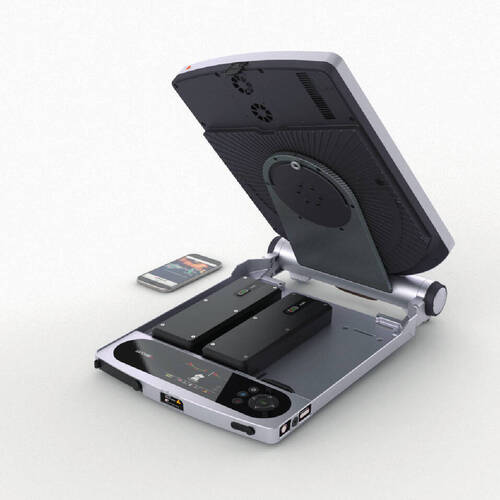 Satcube Ku Band Briefcase Terminal
Enabling Quick Access To Seamless Satellite Broadband
ONLY 8 KG - All in one compact terminal in the size of a large laptop
HIGH SPEED UP TO 20 Mbps - Tapping next-generation High Throughput Satellites (HTS) and widebeam Ku.
GET CONNECTED IN UNDER A MINUTE - A highly intuitive user interface makes operation as simple as using a smartphone.
FREQUENCIES

Tx 13.75 – 14.50 GHz
Rx 10.95 – 12.75 GHz
SATELLITE MODEMS

iDirect IQ 200 Modem
Newtec 2510 Modem
UHP 210 modem
Compact Design For People On-The-Go
Highly suitable for wide range of users, such as broadcast media, emergency resgeonse, law enforcement, public safety organizations, telemedicine, NGO's, corporate executives and more.
Satcube Ku enables users to create an easy to use Wi-Fi hotspot and get high-speed broadband connection in less than a minute to execute critical on-the-spot work assignments and communication.
Intuitive User Interface
The user is guided by the 3 dimensional "point-and-locate" function to get connected with the Internet over satellite in one minute.
Quote Request - Satcube Ku Band Briefcase Terminal
---