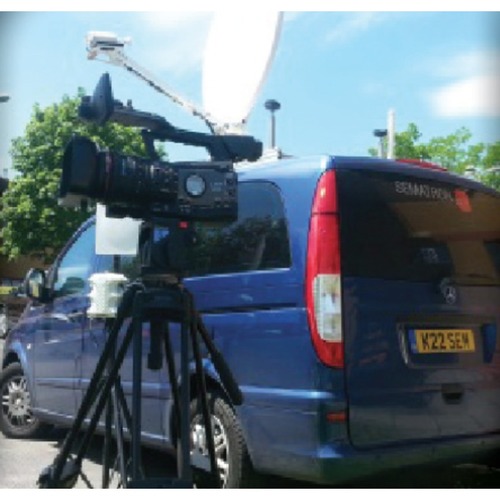 Quick2CONNECT - Multi-bearer News Gathering Solution
It's all about the 'IP' and the way new technology has developed to allow the ability to reliably deliver video and data over IP networks from remote locations to your desired designated, location and medium.
The Quick2CONNECT MBNG is a highly mobile and capable terminal that has been designed to be the heart of your IP Broadcast solution. It will allow the delivery of your IP video over any available bearer, seamlessly with the peace of mind that if one bearer degrades during your broadcast your video quality will remain constant; this is ideal for content critical broadcasting and remote / challenging locations. The Quick2CONNECT is all you need to establish a high speed broadband link with VoIP connection, video streaming and wireless access hub from remote locations.
The MBNG solution can bond up to 10 cellular connections with two Ethernet ports for satellite connectivity and a wired internet. It also has a built-in Wifi modem to allow connection via our later3 WiFi mesh option. The Dual encoder technology will allow simultaneous live streaming and a completely independent recording facility.
Features
Complete Bonded IP Broadcast Solutions in SD and HD
Ku / Ka-Band Satellite
3G / 4G Cellular
WiFi Connectivity
LAN
Microwave Link
Dual VBR MPEG4 Encoder
2.4GHz and 5GHz WiFi Hotspot
Fully Redundant Back-up Battery Pack
Fly-Away or Roof-Mount
Simple-to-CONNECT Satellite Acquisition
Quote Request - Holkirk Quick2CONNECT Multi-bearer News Gathering Solution
---