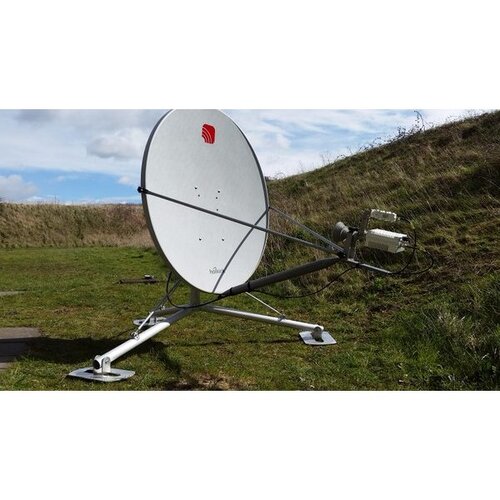 QDV90/120 - 0.9/1.2m Single Piece Quick Deployable
Both the QDV-120 and the QDV-90 are Eutelsat approved, rugged and reliable 1.2m and 0.9m antennas and mounts which will operate in the Ku band frequency with high efficiency and at the same time successfully withstand the effects of the environment.
The robust tripod assembly is quick to deploy with a no-tools wire guide locking system.
Easy to use and assemble the entire system stores in a single, reusable case.
Features
1.2m or 0.9m Dual optic SMC reflectors
Quick deploy tripod assembly
Single case solution
Single person deployment in less than 5 minutes
BUC and LNB options available
Quote Request - Holkirk QDV90/120 0.9/1.2m Single Piece Quick Deployable
---