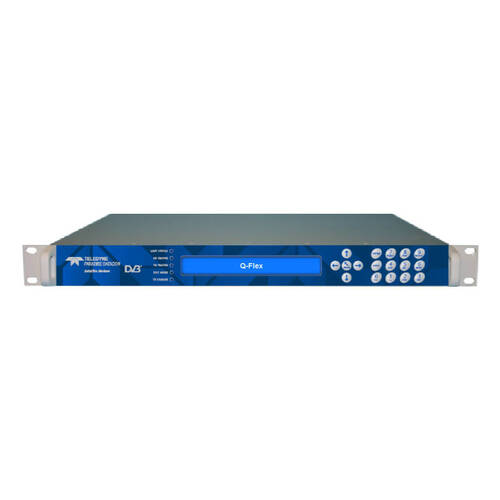 Q-Flex Modem Overview
The Q-Flex modem embodies a new concept in satellite modem technology - a flexible software-defined modem that does what you want, now and in the future.
The Q-Flex's flexible hardware platform now provides point-to-point and point-to-multipoint operation in one unit. The Q-Flex™ modem is ideal for handling IP traffic but can be fitted with virtually any type of terrestrial interface and operates at up to 200Mbps. Flexible pricing is achieved by enabling only the features you need at any time. Futureproofing is assured by convenient software upgrades via Ethernet or a memory stick.
Advanced Bandwidth-Efficient Features
The Q-Flex modem supports the most powerful bandwidth-saving technology available. DVB-S2X, the successor to the highly robust and bandwidth-efficient DVB-S2, is supported and includes spectral roll-offs as low as 5%. Paired Carrier overlays transmit and receive carriers reducing satellite bandwidth by 50% (using ViaSat's patented PCMA technology). FastLink low-latency LDPC is optimised for latency-sensitive applications while giving coding gain that is close to the theoretical limits. Bandwidth-saving IP features include ACM, acceleration and header and payload compression.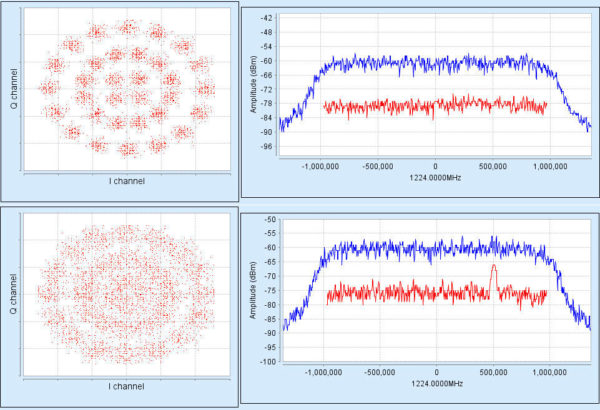 Built-in Spectrum Analyzer showing LinkGuard™ Signal-Under-Carrier interference detection without/with interferer present.
Details
Dual IF/L-band operation
Data rates to 200Mbps
XStream IP advanced IP optimization suite, including TCP acceleration, header & payload compression, dynamic routing, traffic shaping, encryption & ACM
DVB-S2X, FastLink LDPC & TPC
Terrestrial interfaces include Ethernet & optical Ethernet, EIA-530, G.703 & ASI
Optimized spectral roll-offs, including 5%
Paired Carrier carrier overlay
LinkGuard signal-under-carrier interference detection
Built-in spectrum & constellation monitors
DVB Carrier ID. Fully compliant with DVBCID standard
Multi-demod option
Q-NET Navigator network M&C application included as standard
DVB-S2X modulation up to 256APSK
Markets and Applications
IP trunking and IP backhaul
Corporate networking
Mobile/G.703 backhaul
Disaster recovery
Maritime, oil & gas communications
Broadcast
Intelligence gathering
Quote Request - Paradise Datacom Q-Flex Modem Rack-Mount Point-to-Point
---