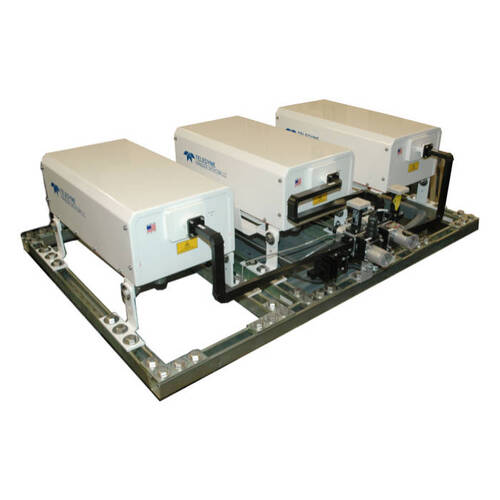 Overview
Teledyne Paradise Datacom's family of outdoor packaged, phase combined SSPA systems provide the highest degree of redundancy and system reliability.
1:1 Phase Combined Systems are an economical solution to providing high output power capability with soft-fail redundancy. 1:2 Phase Combined Systems can provide full output power redundancy to mission critical applications which cannot tolerate any decrease in output power capability.
Both 1:1 and 1:2 Phase Combined Systems utilize a signal box through which all RF and L-band input signals are distributed. This ensures that any reference signal is modulated to each amplifier at the same frequency, and that the phase adjustment is optimized.
Details
Extremely High Power Density:

2.0 kW S-Band
1.5 kW C-Band
1.5 kW X-Band
800 W Ku-Band

Universal Power Factor Corrected Power Supply
System Output Power Monitor
Quote Request - Paradise Datacom Outdoor Packaged Phase Combined SSPA Systems
---