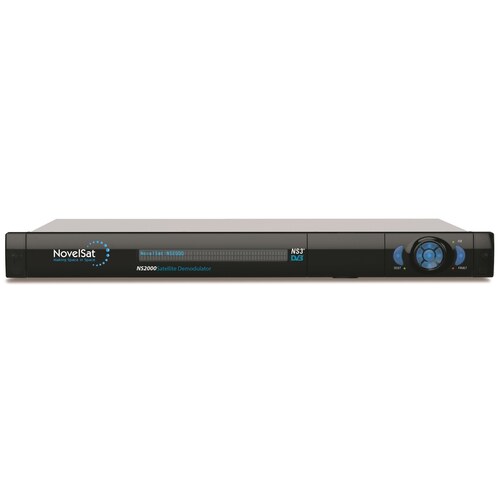 NovelSat NS2000 Satellite Demodulator
A New Standard for Satellite Broadcast
The NovelSat NS2000 is a state-of-the-art satellite demodulator that supports all common modulation methods: DVB-S, DVB-S2, DVB-SNG, and NovelSat NS4. A notably robust receiver, the NS2000 features groundbreaking signal processing and error correction for enhanced impairment resistance. It offers dual channel support and output for any two stream types – 2XASI, 2XGigabit and ASI & Gigabit.
The NS2000 supports exceptionally high data rates, reaching up to 425Mbps using 70Msps when using the NovelSat NS4 waveform, and is the only demodulator that supports transmission of one carrier over a 72MHz transponder.
The NS2000 dual channel option diverts a stream to either of the two available interfaces, or any combination thereof - enabling transmission quality that is solely dependent upon interface content. Dual channel operation also enables the combination of Ethernet Stream and ASI, easing migration to Ethernet streaming.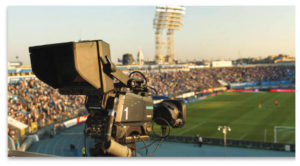 Applications
NovelSat is a technology company dedicated to providing the next-generation modulation standard for satellite communications. NovelSat supports DVB-S, DVB-S2 and DVB-S2X*.
Features
Compatible with the NovelSat NS4 waveform
DVB-S2 (EN302-307) compliant
Data rate of up to 425Mbps
NovelSat DDC™ - Dynamic Distortion Compensator for Non-Linear Channels
Dual channel mode
* Dual ASI output interface
* Optional dual Ethernet 1Gb output interface
Extended L-Band 950MHz-2150MHz
IF output mode 50MHz-180MHz (either L-Band/IF)
Optional 10MHz reference (In/Out)
ACM mode
Quote Request - NovelSat NS2000 Satellite Demodulator
---