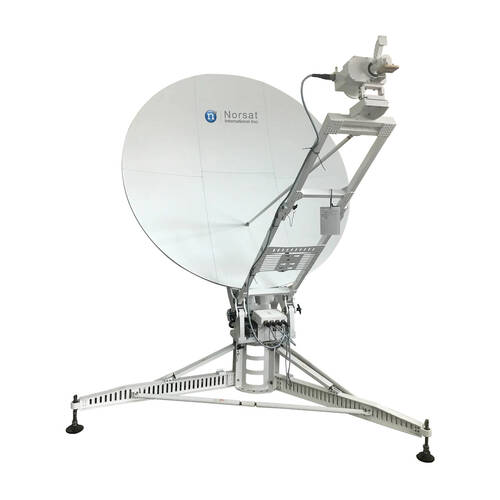 WAYFARER WFA180KU 1.8m Ku-Band Auto Fly-Away
The Norsat WAYFARER commercial 1.8m fly-away antenna is a fast deploying, easy-to-use, and compact SATCOM VSAT. This antenna is an excellent choice for commercial applications in various industries.
The WAYFARER 1.8m fly-away antenna offers excellent rugged and reliable satellite links for remote enterprise, energy, emergency, and media applications.
FEATURES
Easy and intuitive LinkControl Interface< -14 dBi
Lightweight and durable carbon fiber reflector
Fast, simple, tool-free deployment
6-case packing solution
Wide range of Norsat BUC and LNB configurations
Automatic 3-axis acquisition
Manual backup pointing operation
Quote Request - Norsat WAYFARER Flyaway WFA180KU-CN
---