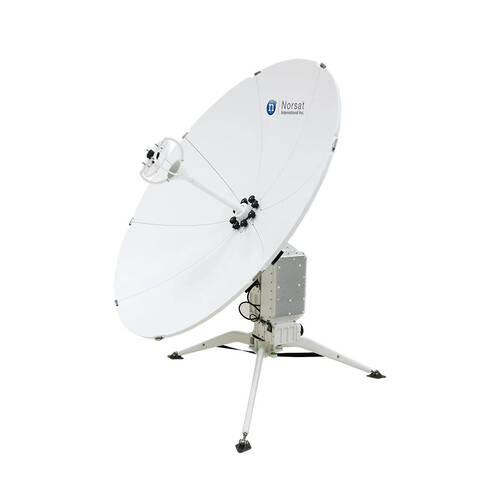 WAYFARER WFA120KA 1.2m Ka-Band Auto Fly-Away
The Norsat WAYFARER commercial 1.2m fly-away antenna is a fast deploying, easy-to-use, and compact SATCOM VSAT. This antenna is an excellent choice for commercial applications in various industries.
The WAYFARER 1.2m fly-away antenna offers excellent rugged and reliable satellite links for remote enterprise, energy, emergency, and media applications.
FEATURES
Easy and intuitive LinkControl Interface
Rugged and lightweight pedestal design
Lightweight and durable 8 segment carbon fiber reflector
Fast, simple, tool-free deployment
Automatic 3-axis acquisition
2-case packing solution
Wide range of Norsat BUC and LNB configurations
Set up in 5 minutes
Quote Request - Norsat WAYFARER 1.2m Ka-Band Auto Flyaway Antenna
---