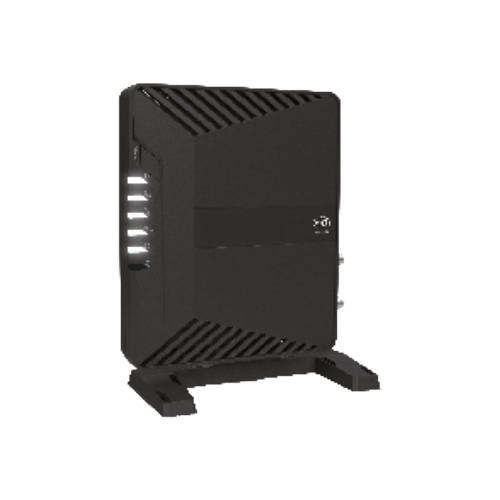 MDM2210 Satellite Modem
The Newtec Dialog modem series consist of two-way, high throughput DVB-S2X modems that meet any application across a broad array of markets. The modems share a wide range of key features and can be easily mixed in a single satellite network on the multi-service Dialog platform. The series is extremely flexible supporting DVB-S2X forward and featuring the high throughput, flexible MF-TDMA returns. Dialog modems guarentee high efficiancy and availability.
The MDM2210 is a compact, lightweight desktop modem with very low power consumption. The MDM2210 is bundled with a range of different antenna sizes and interactive LNBs forming an affordable satellite terminal on the Dialog platform. Its ease of installation and high performance modulation techniques enable network operators to offer IP broadband services in a cost-effective way.
Main Features
DVB-S2X support up to 500 Msps in the forward link
Optional Wi-Fi and advanced routing support
Support for single cable outdoor units
Unique Point&Play easy-installation capability
Easy to use multilingual web GUI for installation, diagnostics and troubleshooting
Adaptive return link based on different MF-TDMA modulations/coding and multiple channel bandwidths
Quote Request - Newtec MDM2210 Satellite Modem
---