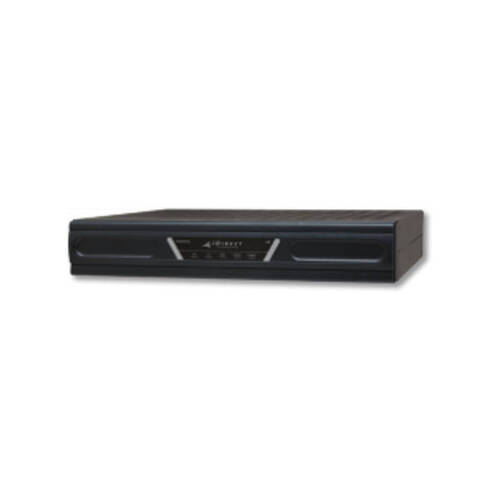 Evolution X3 Satellite Router Overview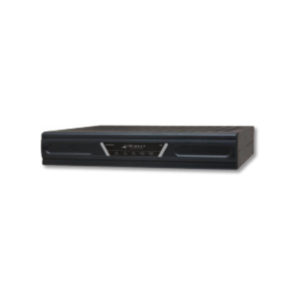 High-speed, High-efficiency IP Broadband Connectivity for Enterprise Networks
Evolution X3 features a highly efficient implementation of the DVB-S2 standard. With Adaptive Coding and Modulation (ACM) on the outbound carrier and iDirect's patented, deterministic TDMA or SCPC Return channel, Evolution X3 maximizes efficiency of satellite capacity to enable new opportunities for star topology networking.
Evolution X3 is ideally suited for broadband requirements such as Internet and VPN access to enterprise networks, as well as real-time VoIP and videoconferencing.
Superior Quality of Service and Network Performance
iDirect's sophisticated Group QoS advanced traffic prioritization dynamically balances the demands of different applications according to their needs and bandwidth availability, across multiple sites and user sub-networks.
Features such as TCP and HTTP acceleration, in addition to local DNS caching, increase performance and maximize user experience.
Seamless Terrestrial Integration
An integrated satellite modem and router with Ethernet interface, combined with a native IP architecture, ensuring easy integration of satellite-delivered connectivity into almost any data network.
Support for a rich set of IP protocols and features such as TCP, UDP, multicasting, NAT and DHCP guarantee compatibility with a wide range of applications and user needs, including corporate network extension, point of sale, SCADA, telemetry, multimedia and Internet cafés.
Flexibility to Meet Changing Requirements
Over-the-air software licensing features can extend the remote's capabilities allowing operators to customize Evolution X3 to meet technical and budget requirements.
Simple, Intuitive Network Management
The Evolution router is easily configured, monitored, and controlled through the iVantage™ network management system, a complete suite of software-based tools for configuring, monitoring and controlling satellite networks from one location.
Features
Star topology
DVB-S2/ACM outbound for greater efficiency and enhanced network availability
Deterministic MF-TDMA return channel
Automatic end-to-end Uplink Power Control for reduced downtime
Optional AES 256-bit encryption
Ethernet interface
Low cost of entry
Quote Request - iDirect Evolution X3 Satellite Router
---