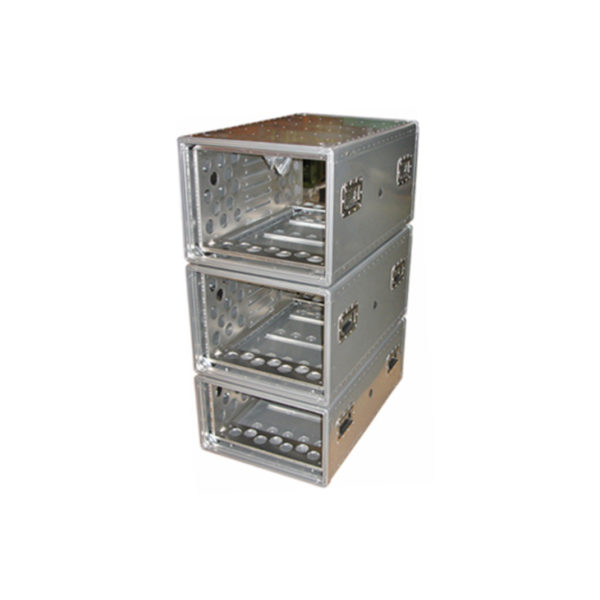 EMC/EMI Shielding
Contact Us For Pricing
Develop a total integrated system that will meet the latest Electro-magnetic Compatibility (EMC) directives and the UK defense standard for EMC, DEF STAN 59-41
Add to quote
EMC/EMI Shielding
Ever more sophisticated electrical and electronic systems in defense, medical and broadcast environments present a challenge in eliminating interaction with external systems to prevent malfunction.
We understand that effective enclosures and racks for electronics equipment require proper design discussions with the system integrator, selection of quality components and a consistent manufacturing process to ensure that every enclosure works in the prevention of electro-magnetic coupling with external equipment.
Using our expertise in electro-magnetic shielding we can help you develop a total integrated system that will meet the latest Electro-magnetic Compatibility (EMC) directives and the UK defense standard for EMC, DEF STAN 59-41.
Quote Request - EMC/EMI Shielding
---
Related Products
Amazon Protective Cases

Contact Us For Pricing

Stable in temperatures from -40°C to +70°C
Standard colors include black & olive drab with optional colors available subject to order quantity.
All edges and corners are rounded and beveled for safe and comfortable carrying.