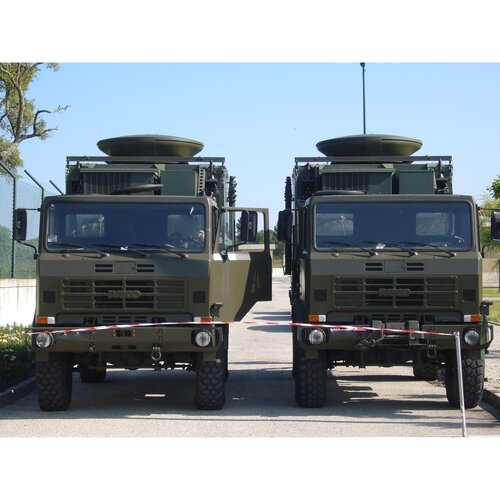 DRM150 - 1.5m Dual Band X & Ku Vehicle Mount
Compact design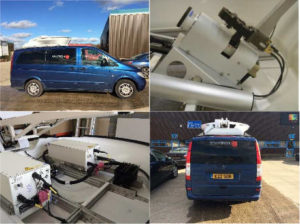 The DRM antenna is an ultra-compact dual band system which encompasses the drive control, positioning hardware and beacon receiver into the fully sealed and aerodynamic antenna enclosure, making the system a robust standalone sub-assembly ready to install onto almost any vehicle.
Versatile dual band operation
The dual band operation has been designed for effortless change over in the field. The feed, BUC and waveguide for each band is mounted on a simple and quick interchange cartridge which means the only connections you need to make are power, L-band and control
Ease of use
There are no tools required to change the band of operation. All satellite acquisition commands are performed via the simple and easy to use antenna controller unit. The DRM system is equipped with a GPS receiver, electronic compass and leveling inclinometers.
Features
1.5m High gain carbon fibre reflector
Up to 400w Integrated 1:1 Tx power
Fully enclosed aerodynamic cowl
Low stow height
Colour options available
BUC mounting on boom or within the cowl
Manual over rides on all 3 axis
X & Ku band options
Accessories
Manual jog, auto-acquire or inclined orbit tracking controller
RF mounting options
High stability LNB
3 port feed option for Ku band
1:1 Redundancy
Quote Request - Holkirk DRM150 1.5m Dual Band X & Ku Vehicle Mount
---