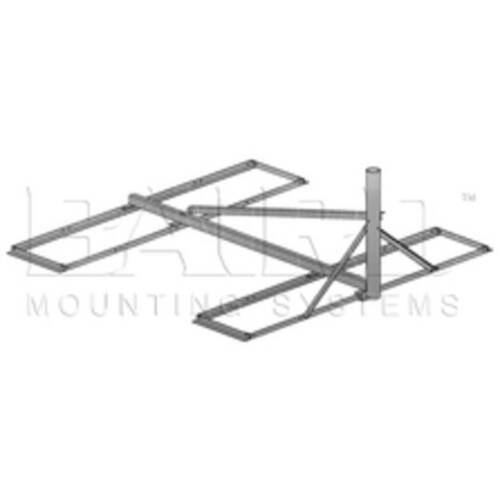 Overview
The Baird B4-6x6 is a non-penetrating mount for ground and roof-top site installations. The B4-6x6 is commonly used with 1.2M satellite antennas, microwave antennas, wireless antennas and other applications.
Applications
Satellite
1.2M Antennas
Prodelin Series 1123, 1132, 1134, 1135, 1891, 1892, 1983, 1984, and 1985
Wireless
Mast Diameters up to 2.88" O.D.
Mast Heights up to 10'
Details
Supports CPI Satcom 1.2m Antennas
Shipping Weight: 95 lbs
Shipping Dimensions: 73" L x 6" W x 10" H
Quote Request - Baird B4-6x6, 2.88" OD x 3' Mast w/ Pad (CPI Satcom)
---