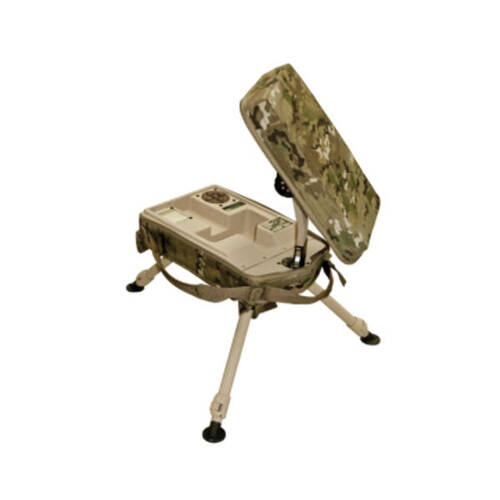 AQYR KA-PRT Portable Receive Terminal Overview
The AQYR KA-PRT Portable Receive Terminal is a highly portable Ka-Band receive terminal that revolutionizes the way in-the-field communicators operate. It brings operations center information to the teams or to the individuals, in austere locations or where they need it most. Our products have no ITAR restrictions and carry a Commodity Jurisdiction designation by the US Department of State.
The ultra-lightweight, compact design delivers much needed capabilities to support full-spectrum operations. The system operates over military Ka-Band, or can be configured to operate over commercial Ka-band satellites, providing both low cost and wide bandwidth the world over. The rapid set up, short signal acquisition time, and simple user interface enables un-trained communicators to get the information they need most, immediately.
The KA-PRT Portable Receive Terminal by AQYR is the new force multiplier. It contributes to team modernization, helps improve situational awareness and survivability by delivering unparalleled bandwidth for Full Motion Video – Intelligence, Geospatial Information, Mapping, Weather and a variety of other large files required for successful team or mission support.
The KA-PRT also has an optional parabolic dish upgrade packaged as an accessory kit. The 60cm dish is designed to augment the current flat panel when you need to increase your signal gain 275%, ~4.5dB or better.
Details
Portable, Airline carry-on
Ops Proven, Battle Tested
Deploy, Power, Acquire
Minimal User Training Required
Modem Agnostic, Network Ready
Simple, Intuitive User Interface
Receives DVB-S/S2
Commercial or Military Configurable
Airline Checkable
Quote Request - AQYR KA-PRT Portable Receive Terminal
---