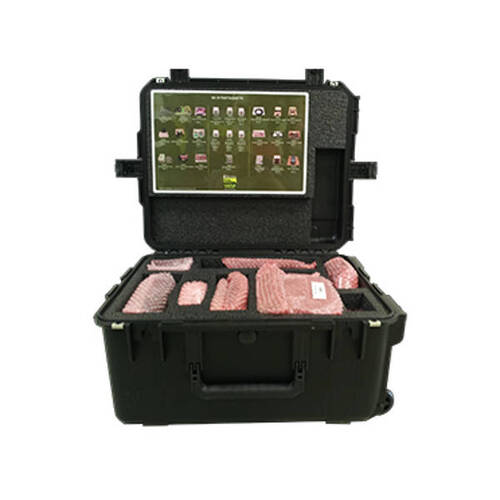 AQYR KA-10 Field Support Kit Overview
The KA-10 Field Support Kit contains a subset of spare components to allow forward deployment of available  parts.  This includes primarily those items that may fail as a result of  wear and tear on the units.  This does not replace product support services procured for the units.  Failed items covered by Product Support procured separately may still be returned for repair, with the Field Support Kit providing the capability to maintain unit operational status while deployed and offers a convenient method for depot of spares in-theater.
The Receive Terminal (RT) Accessory Bag is part of the Field Support Kit, but may also be procured individually.  This is the same kit/equipment included in the basic Receive Terminal case on initial delivery.
Quote Request - AQYR KA-10 Field Support Kit
---