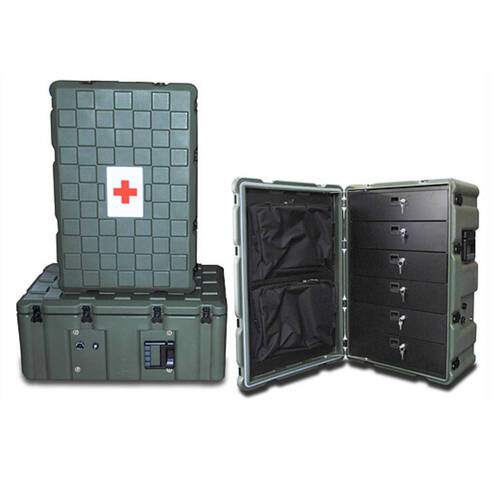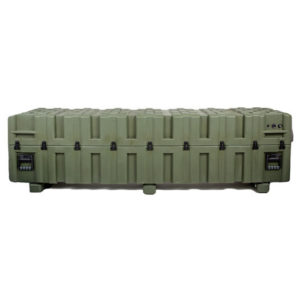 Amazon Cases
Designed to meet applications in defense, marine, security, aerospace, oil and gas, satellite and telecommunication markets, Amazon protective Cases are tough, lightweight and customization to clients' needs.
Ruggedized Amazon Cases are produced using a process called rotomolding. It's ideal for making tough, waterproof products, using a high quality polyethylene polymer that thickens at the edges and corners for extra strength and impact resistance. Amazon cases have been designed to offer exceptional strength to weight and are suitable for military, offshore or other applications where delicate or valuable equipment needs to be transported or stored safely.
Amazon cases are available in standard UV‑stable colors black and olive drab. Other colors can be selected as options.
The majority of Amazon products carry NATO stock numbers and are accredited to MIL-STD 810.
Features
Stable in temperatures from -40°C to +70°C
Standard colors include black & olive drab with optional colors available subject to order quantity.
Molded-in Amazon Lip that engages positively with body to eliminate lid displacement when subjected to sideways impact (Patent Granted).
All edges and corners are rounded and beveled for safe and comfortable carrying.
Quote Request - Amazon Protective Cases
---