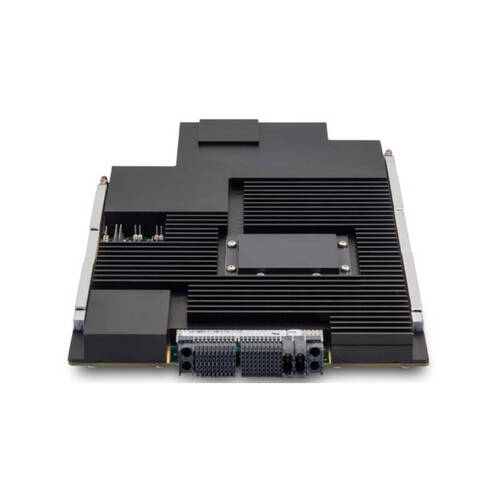 980 Board Satellite Modem
Overview
ST Engineering iDirect's 9-Series defense aero modems are optimized for airborne communications-on-the-move (COTM) and provide a superior level of IP broadband capability with dual DVB-S2/ACM receivers for make-before-break connectivity and an Adaptive TDMA transmitter. The 9-Series defense aero modems include a FIPS 140-2 Level 3 Certified (#3056) TRANSEC module (E0002268) and feature fast beam switching, spread spectrum returns and skew angle compensation to support defense grade aeronautical operations and antennas on both the Evolution® and Velocity® platforms.
The 980 is a powerful satellite modem board architected specifically for integration into defense and government aircraft for operations in an ultra high-speed COTM environment. The 980 is designed to integrate into a ARINC 600 enclosure or other customized solutions, facilitate compliance with WGS, DO-160G and ARINC 791 standards and is manufactured to strict aerospace AS9100 standard for quality.
The 980 modem board is available as a roll-on/roll-off rackmount unit with the 9800 AR and with an ARINC 600 4MCU enclosure with the 9800 AE.
Features
DVB-S2 up to 45 Msps
Adaptive TDMA up to 15 Msps
Dual demodulators for make-before- break connectivity
FIPS 140-2 Level 3 Certified (#3056) TRANSEC module (E0002268)
Extended frequency ranges for WGS constellations
Markets
Quote Request - iDirect 980 Board Satellite Modem
---