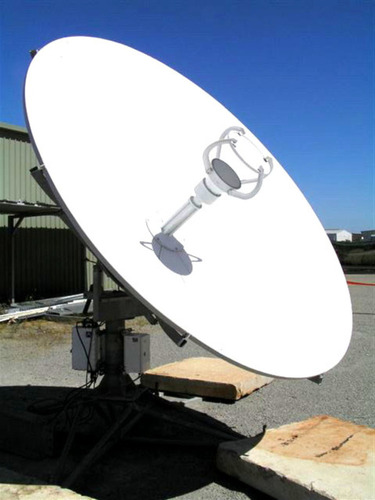 Overview
SM-T3.0R 3.0m Satellite Communication Antenna is specially designed and manufactured by Suman Satellite Technology Company for the uninterrupted expanded VSAT system in the world. This type of antenna is one of high quality and low price products to the satellite communications in the world antenna market.
As adopted the theory of Com-Ring Focus to design and the superior precision means to manufacture and test, SM-T3.0R antenna has good RF and mechanical specifications and many other synthesized comprehensive virtues.
Details
High efficiency.
Fine sidelobes characteristics, RF patterns meeting the requirements of the recommendation of CCIR 580-IV (ITU-R, S.580-5 and S.465-5).
Framework of fastness and stabilization to the antenna can bear the survival wind speed of 55m/s.
Favorable withstanding erosion and rust capability as full-aluminum materials to be used above the antenna's hub and the coat of all of steel parts to be processed by heating soak zinc.
Every parts have highly processed precision and no need marks on the parts when installing, it will not bring to reduce the precision for whole of antenna when installing repeated.
Especially noted for extremely convenient to install it, easy and fast to aim it at the satellite.
Quote Request - Suman 3.0m Meter Dual-Reflector C-, Extended C-, Ku-Band SM-T3.0R
---