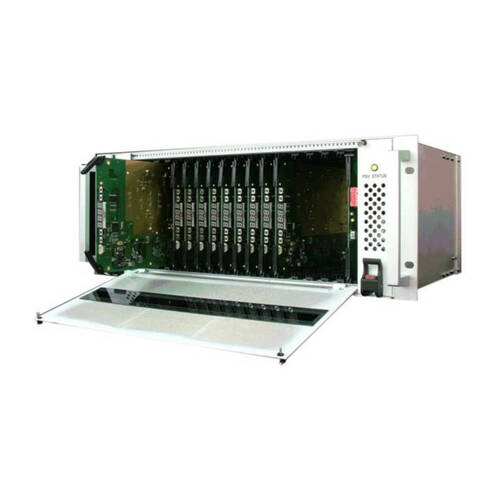 26128 Modular L-band Splitter Active 8-way Variable Gain - MULTI
Overview
Model 26128-DIV807 L-band Splitter Module Card with 0-24dB VARIABLE GAIN, 0-6dB VARIABLE SLOPE COMPENSATION, HOT SWAP 8-way splitter modules and 0/13/18V with 22kHz tone LNB POWERING.
It is designed to be housed in a Model 26128 Modular System Chassis, which holds up to 8 hot-swap splitter modules and also benefits from hot-swap dual redundant power supplies and CPU module.
The unit is 4U high x 450mm deep x 19" wide shelf and is available in the impedances and connector types shown below.
Quote Request - ETL 26128 Modular L-band Splitter Active 8-way Variable Gain - MULTI
---