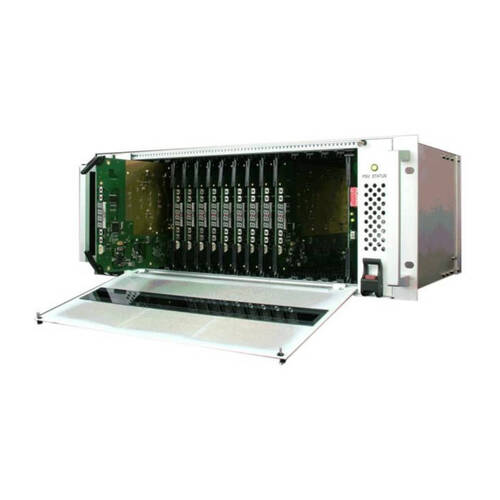 26128 Modular L-band Splitter Active 4-way Low Noise - MULTI
Overview
Model 26128-DIV430-XXXX, is an L-band (850-2150MHz) active 4-way splitter module card with low noise (7 dB), 1 dB fixed gain and slope compensation, RF detection and 13/18V LNB powering with 22kHz tone.
It is designed to be housed in a Model 26128 modular system chassis, which holds up to 16 splitter modules. The chassis benefits from hot-swap RF cards, dual redundant hot-swap power supplies for reliability in service and a hot-swap CPU module.
Remote control and monitoring is via RJ45 Ethernet port with SNMP and web browser interface.
The modular system chassis can hold a mix of RF cards including splitters, combiners, amplifiers, switches and attenuators, providing flexible signal management in a compact housing.
The chassis is 4U high x 450mm deep x 19" wide shelf and is available in the impedances and connector types shown below.
Quote Request - ETL 26128 Modular L-band Splitter Active 4-way Low Noise - MULTI
---