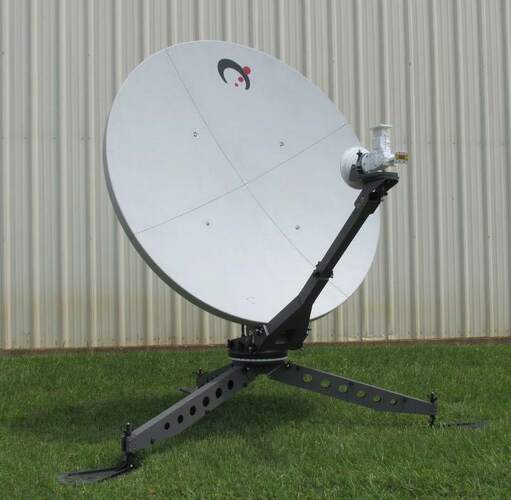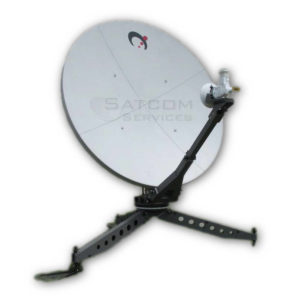 1.8 Meter Manual / Motorizable Flyaway Antenna
The Sat-Lite Technologies Model 1872 Celero manual / motorizable flyaway antenna offers excellent performance for a high value package. This flyaway antenna is specifically designed to provide a lower cost alternative over motorized antennas and also allow for a motorization package and controller to be added as an upgrade at a later date. The antenna features full azimuth and elevation travel for operating anywhere and can easily be pointed and peaked on the satellite in minutes.
The 1872 Celero Flyaway Antenna is offered with C, X, and Ku band feed options or with integrated feed boom / BUC assemblies that can pack in a case. Each assembly can include the feed, BUC, LNB and interfacing wave guide so that entire boom can be easily installed or packed without disconnecting wave guide. The antenna meets international performance specifications for commercial applications.
Intelsat Compliant
Multi-Band C, X, Ku band Frequencies
Multiple Integration Options
Compact Packaging
Superior Stability in Wind
Excellent Reliability
Minimal Maintenance
Less than 15 min Assembly Time
Captive Hardware
Motorization Kits Available
Integrated Feed Boom Options
For Electrical Specifications, click on the image below.

Quote Request - Sat-Lite 1872 Celero Flyaway Antenna
---