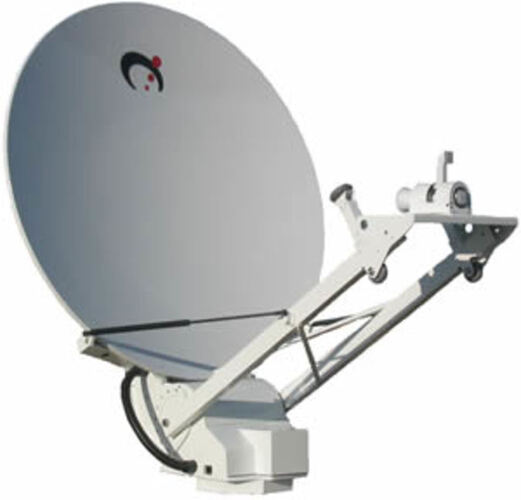 1.5 Meter Motorized Vehicle-Mount Antenna
The Sat‐Lite Technologies Model 1541 vehicle‐mount antenna is designed to offer the end user affordable performance for VSAT or SNG applications in a compact design. This antenna features an integrated auto‐locate controller with manual override, precision composite reflector, hand cranks, and an optional VSAT or low cross pol feed. The integrated control system includes a programmable digital video receiver capable of storing up to 10 satellite signposts that can be used to positively identify the satellite. Other controller options are also available. Up to 35 lbs of payload can be mounted on the feed boom for multiple integration packages and options. High gain performance along with the precision surface and payload
offer an optimum dB per dollar performance. The antenna is designed to meet required Ku Band performance specifications for commercial applications.
VSAT or SNG Configurations
Integrated Auto Locate Controller with Manual Override
Auto Locate and Peak Features
Precision Resin Fiber Composite Reflector
Hand cranks Included
Low Profile and Space-Optimizing Stowed Configuration
Designed for Boom Mounted Single Thread Integration Packages up to 35 lbs
Affordable SNG or Low Cost Mobile VSAT Applications
Intelsat / FCC Compliant (with Appropriate Feed
Eutelsat Compliant Option (with Appropriate Feed)
Quote Request - Sat-Lite 1541 Novus Class Antenna
---