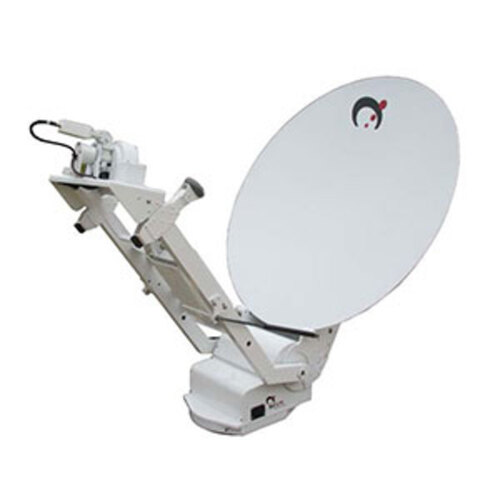 1.2 Meter Motorized Vehicle-Mount Antenna
The Sat-Lite Technologies Model 1256 vehicle-mount antenna is a high performance design for VSAT or SNG applications in a compact design. Key features include a low stow height configuration and compact pedestal minimizing vehicle constraints. Also included is an integrated auto-locate controller with manual override. The integrated control system includes an option for a programmable digital video receiver that can be used to positively identify the satellite and automatically peak the antenna.
The antenna features a precision tooled long focal length composite reflector designed to provide exceptional performance in a lightweight package. Up to 30 lbs of payload can be mounted on the feedboom for multiple integration packages and options. Options exist for heavier payloads as well. The antenna is designed to meet Ku Band RF performance specifications for Intelsat, Eutelsat, and FCC requirements (using the proper feed).
Quote Request - Sat-Lite 1256 Novus Class Antenna
---