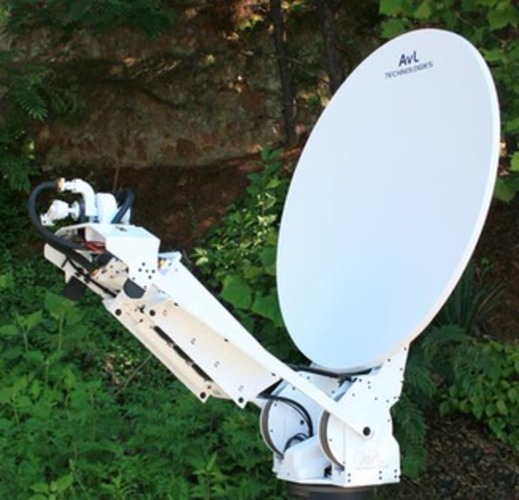 Overview
AvL's 1.2m vehicle-mount / drive away SNG antenna systems offer strong performance in a small, lightweight and low-profile package. The 1.2m antenna systems are designed to exceed the highest global performance expectations.
Vehicle-Mount Standard SNG Antennas are more precise and robust than mobile broadband antennas. Used for high data rates using high power amplifiers (HPA), they can be mounted on vehicles ranging from a medium SUV to a large box truck.
AvL antennas interface easily with all RF systems and are compliant with FCC and Intelsat requirements for 2° spacing as well as optional models for meeting Eutelsat and Asiasat criteria.
Details
High precision azimuth bearing
Zero backlash AvL Cable Drive
Non-load-bearing 1.2m AvL carbon fiber single-piece reflector
Stows to 16.3" H (41 cm H)
Standard 2-port precision Ku-band feed (standard Cross-Pol comp.); optional feeds include 2-port mode-matched Ku feed (enhanced Cross-Pol comp.) and 2-port L-band
2 axis AvL Cable Drive positioner with 400° Az & 0-90° El
Limited function 3-axis jog controller with auto-stow
Optional aerodynamic cowlings
The 1.2m vehicle-mount / drive away SNG antenna family includes the following models:

Model 1200 with standard 2-port precision Ku-band feed or optional 2-port mode-matched Ku or 2-port L
Model 1200-HW with same feed options as Model 1200 plus enhanced wind tolerance
Quote Request - AvL 1.2m Vehicle-Mount / DriveAway Standard SNG/Mil Antenna
---