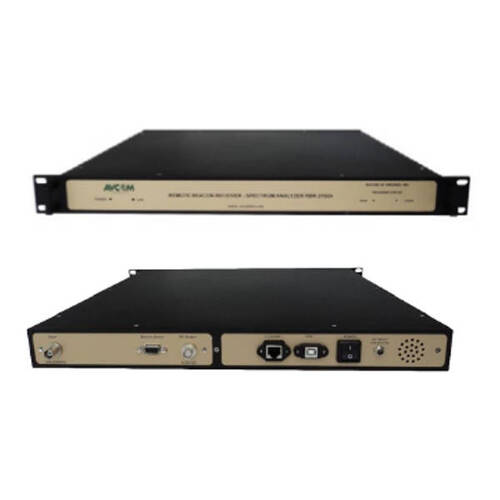 Overview
Rack Mount Design for Remote Monitoring And Control
A rack-mount beacon receiver intended for teleports and broadcast facilities which require precise satellite beacon signal acquisition and tracking. Embedded with the "SBS2" Series satellite beacon receiver module, this rack-mount version provides reliable operation in any indoor application.
Versatile Remote Control Software
The RSA can provide discrete remote monitoring and control from anywhere in the world. The RSA is monitored and controlled using the Avcom Remote Control Software via serial port, USB, or Ethernet. The Remote Control Software has an intuitive user interface that is easy to use with no special training required. It allows remote monitoring and control from your network or over the internet. Features include screen shot capture recording, SNMP for alarm/monitoring, markers, and Automated Data Acquisition (DAQ) with tolerance comparison, and integrated email alerts to name a few. Up to twelve windows can be displayed at one time. The Remote Control Software is available for Windows, Mac, and Linux.
Details
Highly flexible configuration
One model supports many applications
Switch quickly between beacon receiver and spectrum analyzer modes
Monitoring & Control (M&C) via Ethernet and USB
Beacon Receiver support integrated into the latest Avcom GUI
Comprehensive API for easy integration
Extended temperature range
Quote Request - AVCOM Rack Mount Beacon Receiver
---