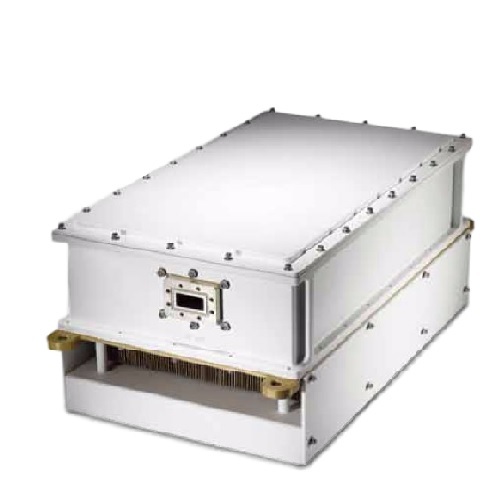 Overview
Agilis ALB 180-K Series C-Band BUC (Block-Up converter) is a highly cost effective outdoor RF transmitter for satellite communication. Easy to install, it is redundancy-ready and field-proven for any harsh operating environment. The BUC is suitable for both data and voice communication operating in different modulation formats including BPSK, QPSK, QAM and FM.
Agilis C-Band BUC is designed for the SCPC (Single Channel Per Carrier) network configurations and for the low or Intermediate data rate for MCPC (Multi-Channel Per Carrier), DAMA (Demand Assigned Multiple Access) or TDMA (Time Division Multiple Access) applications.
Agilis C-Band BUC offers a wide range of distinctive advantages and enhanced features for satellite communications systems based in remote or challenging geographic regions. The equipment employs L-Band interface to the indoor unit. Agilis ALB 180-K Series C-Band BUC is a low cost solution suitable for broadband application (such as DVB-RCS) in satellite IP networks.
Details
Available for all C-Band frequencies
L-Band Interface
Low cost, compact
Direct antenna mount
Easy installation
Temperature compensation
High power options
Redundancy option
RS 232/485, FSK & SNMP M&C option
Excellent phase noise characteristics
Low spurious
Low power consumption
Wide input D.C. voltage range
Quote Request - Agilis ALB 180 Series 150W 200W C-Band BUC
---