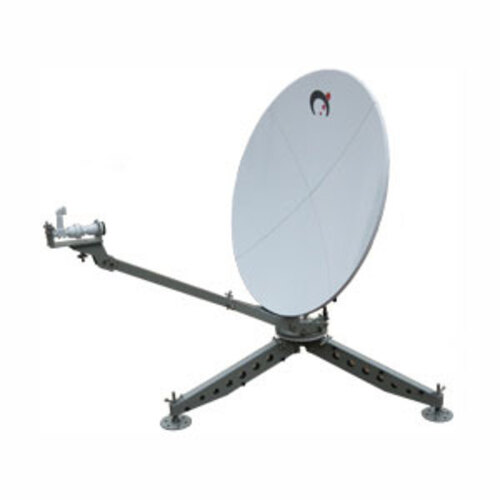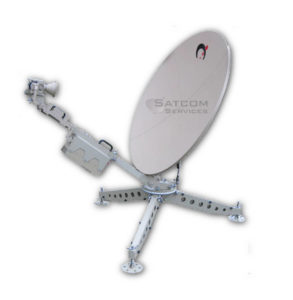 1121 Agilis Carbon Fiber Flyaway 1.2m Antenna
The Sat-Lite Technologies Model 1221 flyaway 1.2m antenna is highly portable, compact, light-weight, and can be assembled by one person in less than 15 minutes. The antenna features a 4 piece segmented carbon fiber composite reflector designed to provide exceptional performance in a lightweight package. The elevation-over-azimuth pedestal provides excellent stiffness characteristics and convenience for the user when pointing and peaking on a satellite. The antenna packs is 3 ruggedized weatherproof shipping cases (with option for 2 cases using heavier pedestal case).
In addition, the antenna is designed to meet international performance specifications for commercial or military applications and is available in C, X, Ku and/or Ka band frequencies. Multiple feed configurations and paint schemes are readily available.
Features
Intelsat and Eutelsat Compliant
Multi-Band X, Ku or Ka band Capable
4 Piece Segmented Carbon Fiber Reflector
Compact Pedestal featuring easy point and peak control
Ships in 2 or 3 Ruggedized Cases (Optional Packaging)
High Gain / Low Cross Pol Design
Superior Stability in Wind
Multiple Integration Options
Excellent Reliability
Minimal Maintenance
For Electrical Specifications, click on the image below.

Quote Request - Sat-Lite 1221 Agilis Flyaway 1.2m Antenna
---